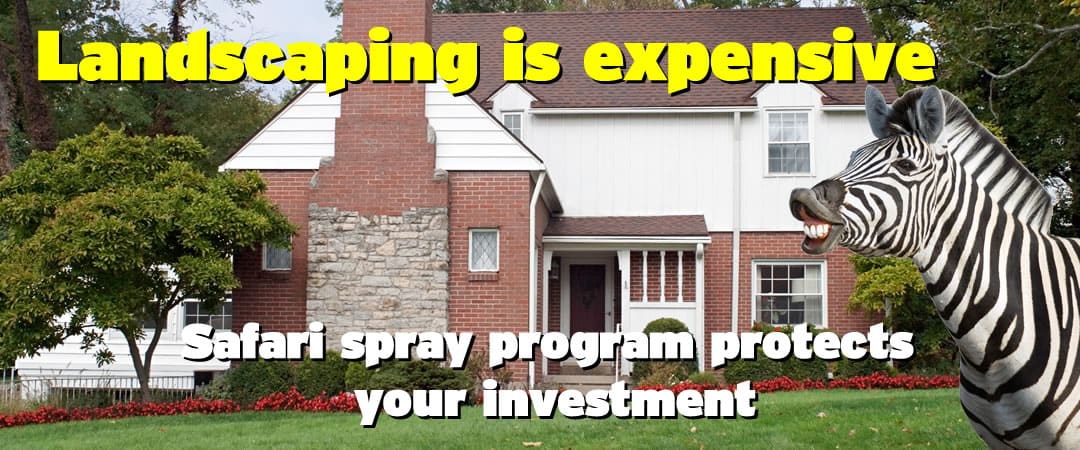 $20 off your first application if you sign up before May 1st
Get Your Tree and Shrub Spray Program Started Now and Save $20
Services Will Start Within 7 Business Days.

Landscaping is expensive to install. Rather than replacing sick or dead plants, a spray program is an inexpensive way to maintain and protect your investment.

We use the highest quality products to give you the best results.

Our technicians are well trained and will offer suggestions and insights about how to improve the health of your shrubbery.

We offer the best customer service in the city and have a 100% satisfaction guarantee.
Safari's Tree and Shrub Spray Program
Round One - Dormant Oil (January through February)
Pests lay eggs on your trees and shrubs before the cold weather arrives. Other pests merely over winter on your landscape.
Dormant oil is applied to prevent these eggs from hatching and to smother over-wintering pests in the spring.
Round Six - Fall Fertilization (November through December)
Fertilizers are applied that are formulated to stimulate root growth and prepare the plants for the dangerous cold months ahead.  As always, we will apply post emergent weed control to weeds that are already visible.
Round Two - Pre emergent (March and April)
Pre emergent is applied to eliminate weed germination through the spring, summer, and fall.  Systemic pest and fungal products will be added to eliminate many fungal and insect problems early in the season. Beds are sprayed for weeds and iron is applied.
Round Seven - Dormant Oil (November through December)
Dormant oil is applied to prevent pest's eggs from hatching and to smother over-wintering pests in the spring.
Round Three, Four, and Five - Disease and Insect Control (March through October)
Fungicides and insecticides are applied to target specific disease and insect problems.
Frequently asked questions from our customers
What is this black stuff on my crepe myrtles?
That is soft bodied scale. It is unique to our area, and can kill your shrubs.
Do I need to be home for service?
No. If we can access the property, we will treat the lawn. When we are done, we will leave a bill on the door and a flag in the yard.
Can you keep weeds out of my beds?
If you mulch each year, we can. Our preemergents, if sprayed before or after new mulch is put down, can stop 80% of your weeds as they germinate. The other 20% we will spray with post emergent weed control.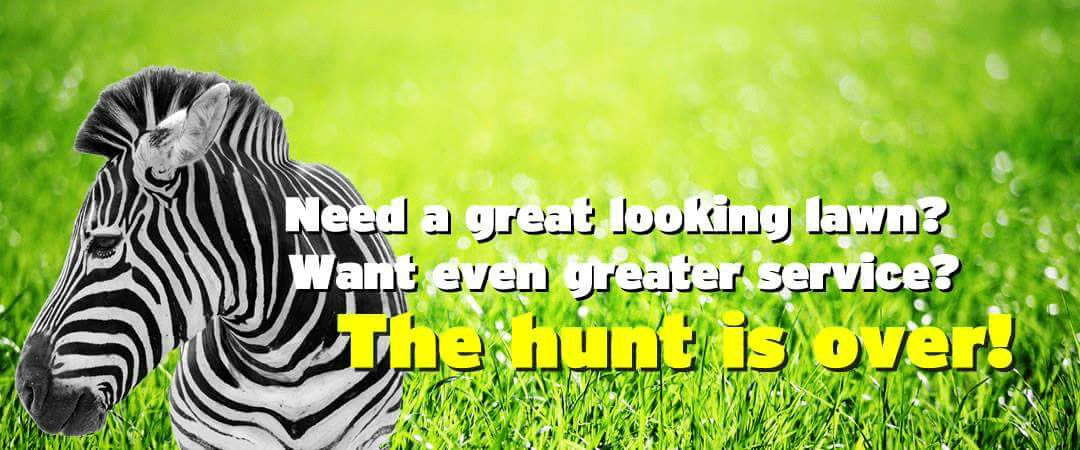 Don't wait till it's too late! Call us today at 901.387.0990 or click to get your Free Quote!